Ant Moore Signature Series Sauvignon Blanc 2018
A well rounded Sauvignon Blanc, displaying intense lemon flavours with hints of lime. While the nose is subtle, this wine has a great richness, palate length and weight that provides huge flavour intensity on the finish. A drier style, classic Ant Moore style Sauvignon Blanc.
Ant Moore Signature Series Pinot Gris 2017
Pear and stone fruit flavours, followed by attractive secondary funky characteristics derived from indigenous yeast ferments. Lovely balance, with a soft smooth and lingering finish.
Ant Moore Signature Series Rose 2018
Theres a complex and enticing blend of aromatic sweet fruit with notes of strawberry, citrus and rock-melon on the nose. Lovely brightness of fruit with great drive and vibrancy, medium weight on a palate bursting with energy.
Ant Moore Signature Series Pinot Noir 2017
Blackberry, plum, pepper, liquorice and leather are great descriptors for this wine. Subtle oak and full tannin structure gives roundness which lingers on the palate.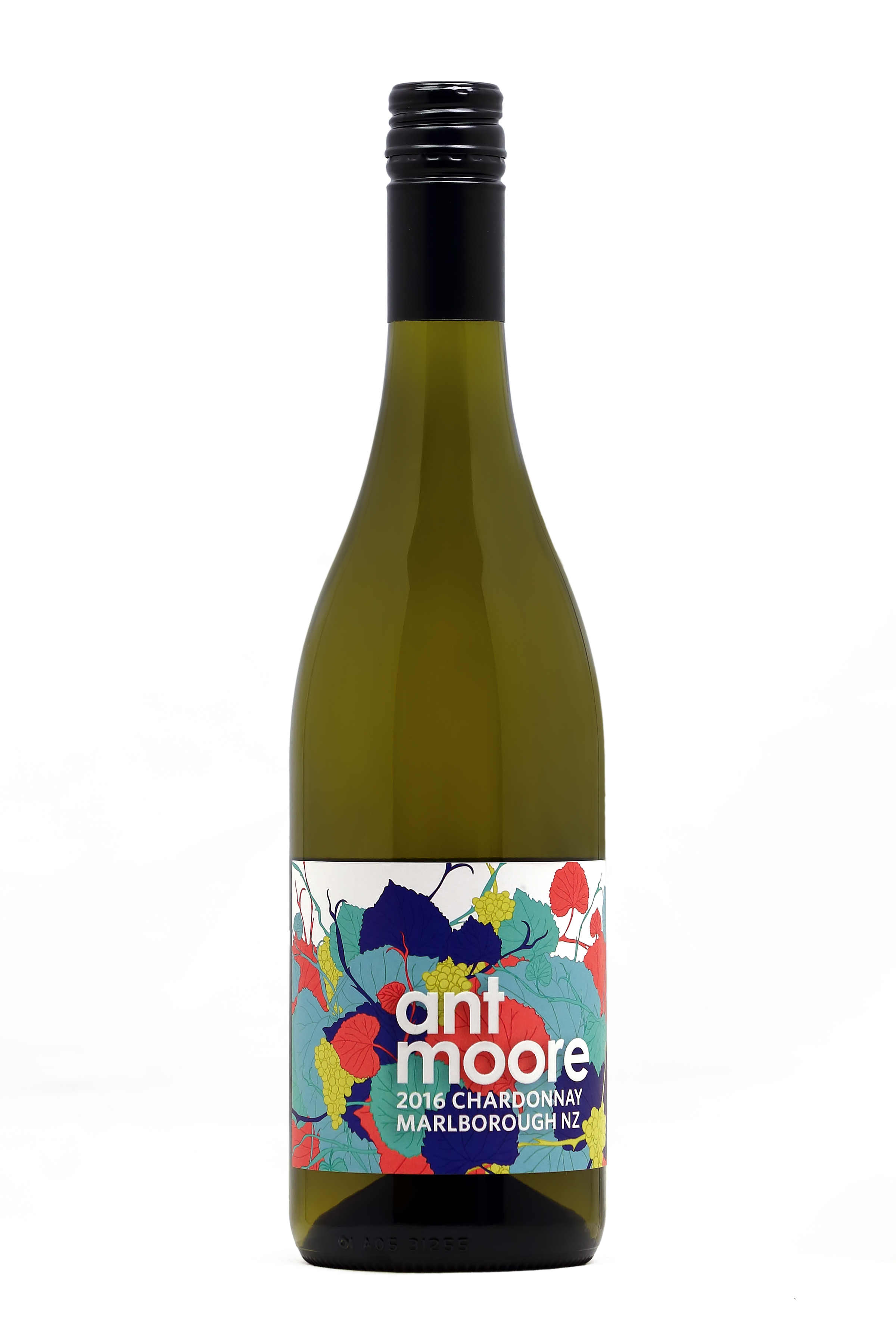 Ant Moore Signature Series Chardonnay 2016
Aromas of dried Apricots, tobacco and citrus, the concentration on the nose is delightful. The subtle use of French oak has enabled to wine to feel warming and yet fruit dominated at the same time.
Ant Moore Estate Series Sauvignon Blanc 2018
Aromatic with distinctive herbaceous notes of crushed leaf, tropical pungency and a ripe citrus influence on the nose. Medium weight on the palate, textural acidity balancing natural fruit sweetness and a persistent full flavoured finish.
Ant Moore Estate Series Pinot Gris 2017
Intense nose of apricot and cheese, derived from wild ferment and age on oak lees. Long dry finish with intense lasting fruit flavours, a big Pinot Gris not for the faint at heart.